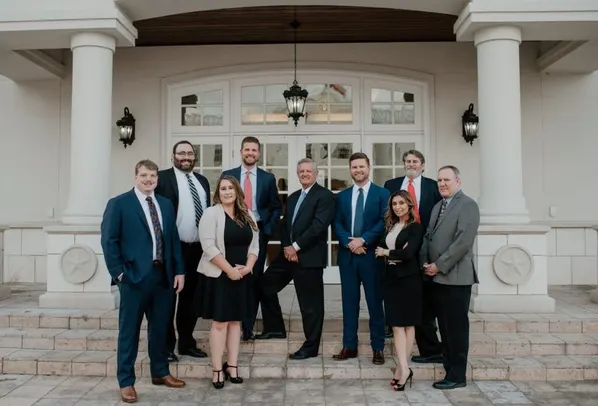 Hope & Causey, P.C. began as Ruben Hope & Associates in Conroe, Texas, in 1979. Having forged an unmatched reputation for quality legal representation in personal injury trials and appeals, the firm became Hope & Causey, P.C. in January 1992 when John M. Causey became a partner with the firm.
Over the years, the firm has developed certain core principles which animate our practice. We strive to manage your claim in the most cost-effective way possible, through increased efficiency which improves your prospect of a positive outcome. We cultivate, train and maintain experienced lawyers who can deliver a persuasive case on your behalf in any matter. We provide you with courteous, professional and prompt attention from the first moment of your initial interview with us through your trial and, if necessary, through appeal.
Who's Who in American Law has named Mr. Causey in their publications, and Martindale-Hubbell gave Mr. Hope and Mr. Causey an AV® Preeminent™ 5.0 out of 5 rating based on their peers' input. The latter award recognizes these attorneys for their proficiency in legal knowledge, experience, and communication skills.
The attorneys at Hope & Causey, P.C. focus on providing high-quality legal services to our fellow Texans. We also maintain close ties to the community, as shown in our numerous contributions to the areas we serve. We feel that in order to help members of a community, you need to be a part of that community, and we strive every day to be active members of the communities we serve.
We maintain offices in Montgomery County, Kenedy – Karnes City, Castle Hills and Houston and consistently represent individuals and businesses across the state of Texas.
Trust your case to Hope & Causey, P.C.
Arrange for a free consultation and meet with us today.
Call (936) 441-4673 to contact our Conroe office.
Call (830) 583-3800 to contact our Kenedy – Karnes City office.
Call (210) 739-1674 to contact our Castle Hills office.
Call (832) 626-3800 to contact our Houston office.
You can also contact our office online.